Indian television has always been known for its unique and diverse content. From family dramas to reality shows, the Indian TV industry never fails to entertain its audience. However, over the years, we have witnessed a trend of remakes in Indian television as well. Many famous Indian TV shows are adaptations or remakes of foreign shows that have gained immense popularity worldwide.
In this blog post, we will explore 14 such Indian TV shows that are remakes of foreign plays. These adaptations showcase the creativity and adaptability of our talented writers and provide a fresh perspective on storytelling for the viewers.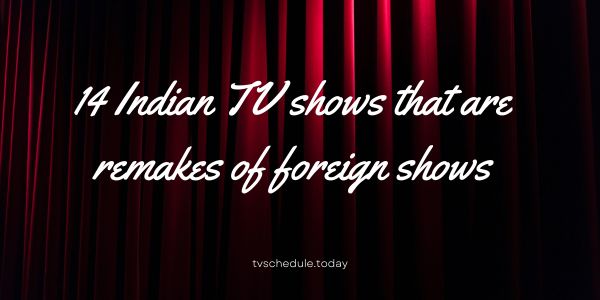 1) "Kaun Banega Crorepati" – Adapted from "Who Wants To Be A Millionaire?":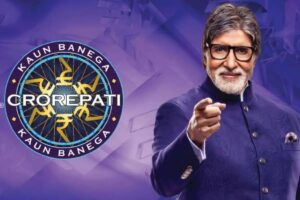 One of India's most iconic game shows hosted by Amitabh Bachchan is an adaptation of the British game show "Who Wants To Be A Millionaire?" The format remains similar, with contestants answering multiple-choice questions to win cash prizes.
2) "Bigg Boss" – Adapted from "Big Brother":
The controversial reality show where celebrities live together under constant surveillance was adapted from a Dutch series called 'Big Brother.' Bigg Boss has become one of India's most-watched reality programs due to its drama-filled episodes and unexpected twists.
3) "Jhalak Dikhhla Jaa" – Adapted from "Dancing With The Stars":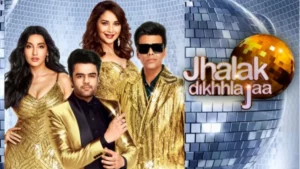 This dance-based competition series showcases celebrity participants paired up with professional dancers competing against each other in various dance forms, just like its American counterpart, Dancing With The Stars
4) "Comedy Nights With Kapil" – Inspired by "The Kumars at No. 42"
Known for his impeccable comic timing, Kapil Sharma created waves on Indian television with his talk show Comedy Nights With Kapil, which drew inspiration from BBC One's 'The Kumars At No 42'.
5) "24" – Based on "24":
Anil Kapoor starrer Indian espionage thriller series was an adaptation of the American TV show "24". The show follows a 24-hour format, each episode depicting one hour in real-time.
6) "Power Couple" – Adapted from "Power Couple":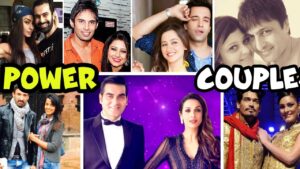 The reality show where celebrity couples compete against each other to win various challenges and tests is inspired by the Israeli television series 'Power Couple.'
7) "Sarabhai vs Sarabhai" – Inspired by British sitcoms:
This iconic comedy-drama revolves around an upper-class family living in Mumbai. Though not a direct remake, it drew inspiration from popular British sitcoms like Yes Minister and Fawlty Towers.
8) "Dance India Dance" – Based on "So You Think You Can Dance?":
One of India's most loved dance reality shows has its roots in the international franchise 'So You Think You Can Dance?' Contestants showcase their dancing skills while being judged by renowned choreographers.
9) "Indian Idol" – Adapted from Pop Idol/Idol Series:
A singing competition to find talented singers across India is based on Simon Fuller's global hit franchise 'Pop Idol.' It has given us some exceptional talent over the years.
10) "Fear Factor: Khatron Ke Khiladi" – Inspired by Fear Factor
Hosted initially by Akshay Kumar, followed by later seasons hosted by Rohit Shetty, this adventure-based reality game show takes inspiration from NBC's original American version titled Fear Factor
11) "Bade Acche Lagte Hain"- Based on "Love Story"
This romantic drama centered around two mature individuals finding love after the marriage took cues for its storyline from a Korean drama named "Iris."
12) "Gumrah: End Of Innocence"- Remake of MTV Show

MTV's crime anthology Gumrah, which dealt with real-life teenage crimes and incidents, was adapted for Indian television with the same name.
13) "Kasautii Zindagii Kay" – Adapted from "Kasauti Zindagi Ki":
The iconic love saga of Anurag and Prerna, which recently made a comeback on Indian TV screens, is an adaptation of the original show 'Kasauti Zindagi Ki' aired in 2001.
14) "Naagin" – Inspired by Mexican Telenovela
This supernatural fantasy drama series about shape-shifting serpents fighting evil forces draws inspiration from a popular Mexican telenovela called 'María la del Barrio.'
Conclusion:
Indian television has successfully embraced foreign content and transformed it into something unique to cater to its audience. These adaptations showcase our ability to adapt and provide fresh storytelling perspectives. From game shows like Kaun Banega Crorepati to reality shows like Bigg Boss, these remakes have become cultural phenomena in their own right. As we continue witnessing more such adaptations in the future, it's safe to say that this trend will keep entertaining us for years to come.