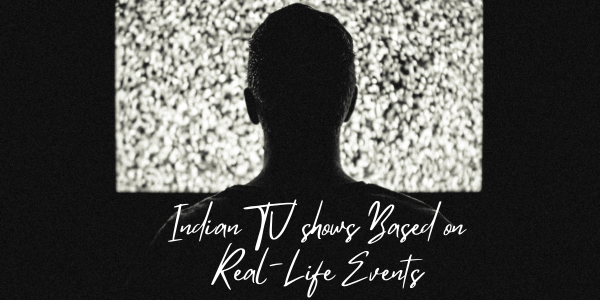 Indian television has come a long way in terms of content and storytelling. While fictional dramas have always been popular, something is intriguing about shows based on real-life events. These shows entertain and educate viewers about significant incidents from India's history or recent times. From crime thrillers to political dramas, Indian TV has produced some exceptional series that delve into the truth behind these events. This blog post will explore the ten best Indian TV shows based on real-life events.
Indian TV Shows Based on Real-Life Events
1) Crime Patrol:

"Crime Patrol" is one of India's longest-running reality-based crime anthology series. It showcases various criminal cases inspired by true stories and aims to create awareness among viewers regarding different types of crimes prevalent in society today. The show features reenactments with actors portraying both victims and criminals while highlighting important details surrounding each case.
2) Powder:
Set against Mumbai's drug trade backdrop during the late '90s and early 2000s, "Powder" tells a gripping tale inspired by events. This crime thriller follows two brothers caught up in an underworld conspiracy involving drugs and law enforcement agencies trying to bring down notorious drug lords operating within their city.
3) 24:
Based on the American series created by Joel Surnow and Robert Cochran, "24" was adapted for Indian audiences, with Anil Kapoor playing the lead role as counter-terrorism agent Jai Singh Rathod (Jack Bauer). Each season unfolds over 24 hours in real-time format as Jai battles against time to save his country from terrorist attacks.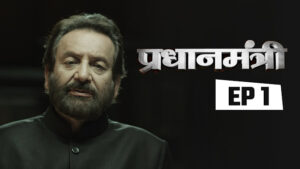 Hosted by renowned journalist Shekhar Kapur, "Pradhanmantri" is a documentary-style show that delves into pivotal moments throughout India's political history fromfrom independence until today. It sheds light upon significant decisions by prime ministers such as Jawaharlal Nehru, Indira Gandhi, Rajiv Gandhi, and Narendra Modi.
5) Yudh:
Starring Amitabh Bachchan in the lead role, "Yudh" is a psychological thriller that revolves around the life of construction magnate Yudhisthir Sikarwar. Inspired by real-life events and corporate battles faced by business tycoons in India's cutthroat world of politics and power play, it showcases how one man fights against all odds to protect his legacy.
6) P.O.W.- Bandi Yuddh Ke:
"P.O.W.- Bandi Yuddh Ke" is a drama series based on an Israeli TV show called "Hatufim." It tells the story of two Indian soldiers who return home after being held captive for 17 years in Pakistan. The show explores their struggles to reintegrate into society while dealing with personal traumas and secrets from their time as prisoners of war.
7) Savdhaan India: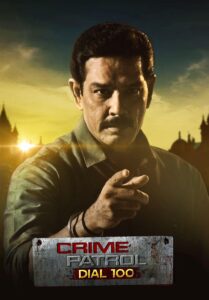 Like "Crime Patrol," this crime anthology series focuses on true stories inspired by actual incidents across various parts of India. Each episode highlights different types of crimes, such as murder, kidnapping, domestic violence, and scams, while also providing information about laws related to those crimes. This popular show aims to create awareness among viewers regarding safety precautions they can take to prevent becoming victims themselves.
8) Balika Vadhu:
While not directly based on any specific event or incident, "Balika Vadhu" tackles social issues in rural areas of Rajasthan. The storyline follows Anandi, a child bride who faces numerous challenges, including illiteracy, patriarchy, and child marriage. It shed light upon these regressive practices still existing in certain parts of India and sparked conversations about conversations regarding the importance of education,  women's empowerment and legal age for marriage
9) Special OPS:
Inspired by several covert operations undertaken by Indian intelligence agencies like the Research and Analysis Wing (RAW), "Special OPS" is a high-octane espionage thriller. The show follows the life of Himmat Singh, an officer who embarks on a mission to capture India's most wanted terrorist. The series portrays various real-life events that have shaped India's national security landscape.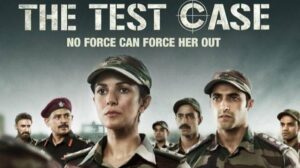 "The Test Case" is an army-based drama series that revolves around Captain Shikha Sharma's journey as she becomes the first woman to join the Special Forces in India. While not based on any specific event, it highlights gender biases within Indian armed forces. It showcases how one determined individual can challenge societal norms and pave their path toward success.
Conclusion:
These 10 TV shows are just some examples of the exceptional content produced in Indian television today. By basing their stories on real-life events, these shows provide viewers with both entertainment and education. From crime thrillers to political dramas, each show sheds light upon different aspects of society while showcasing remarkable performances by talented actors. With such engaging storytelling, the popularity of these TV shows continues to grow, and they serve reminders of the power that lies in telling actual stories on screen.