Indian television shows have always been known for their diverse genres and engaging storylines. While drama, romance, and action may dominate the TV screens, there is one genre that has consistently brought laughter into our living rooms – comedy! Indian sitcoms have a unique charm that can instantly uplift your mood and leave you in splits. From witty dialogues to hilarious situations, these shows offer a perfect dose of entertainment for those looking to unwind after a long day. In this blog post, we will explore some of the best Indian TV shows that are guaranteed to tickle your funny bone.
Best Indian TV Shows to Watch for Laughter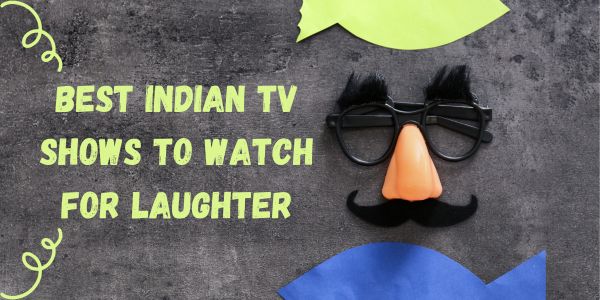 1) Taarak Mehta Ka Ooltah Chashmah: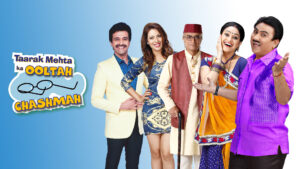 One cannot talk about Indian comedy without mentioning "Taarak Mehta Ka Ooltah Chashmah." This iconic show revolves around the lives of residents living in Gokuldham Society and tackles everyday issues with humor and wit. With characters like Jethalal Champaklal Gada (played by Dilip Joshi), Daya Jethalal Gada (played by Disha Vakani), Bhide (played by Mandar Chandwadkar), Babita Ji (played by Munmun Dutta), each episode promises rib-tickling moments.
The beauty of this show lies not only in its humorous content but also its ability to address social issues subtly while maintaining an entertaining storyline throughout. The camaraderie between the characters adds another layer of hilarity making it one of India's longest-running sitcoms.
2) Comedy Nights with Kapil:
Hosted by renowned comedian Kapil Sharma, "Comedy Nights with Kapil" became an instant hit among audiences when it first aired in 2013. Known for his quick wit and impeccable comic timing,
Kapil Sharma created magic on screen through hilarious skits featuring various celebrity guests from Bollywood as well as other fields.
The format included stand-up comedy acts followed by interactive sessions with the audience and celebrity interviews. The show's popularity can be gauged by its successful run for over three years, making it one of the most loved comedy shows in Indian television history.
3) Sarabhai vs Sarabhai: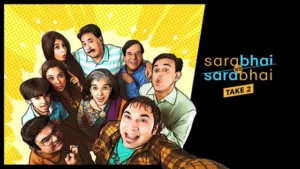 "Sarabhai vs Sarabhai" is a classic sitcom that redefined humor on Indian TV. Set in an upper-class Gujarati family, this show revolves around quirky characters like Maya (played by Ratna Pathak Shah), Monisha (played by Rupali Ganguly), Indravadan (played by Satish Shah), Rosesh (played by Rajesh Kumar). Each episode takes you through their hilarious encounters and witty banter.
The writing brilliance combined with stellar performances makes "Sarabhai vs Sarabhai" a must-watch for anyone seeking laughter therapy. Even after all these years since its first release, fans eagerly await any news regarding a possible comeback or reunion of this cult favorite.
4) F.I.R:
"F.I.R," featuring Kavita Kaushik as Inspector Chandramukhi Chautala; is another gem when it comes to Indian TV comedies. This show follows the comedic adventures of Chandramukhi Chautala as she solves crimes while dealing with her eccentric colleagues at Imaan Chowki police station.
Kavita Kaushik's impeccable comic timing coupled with hilarious dialogues made F.I.R immensely popular among viewers during its run from 2006 to 2015.
5) Khichdi: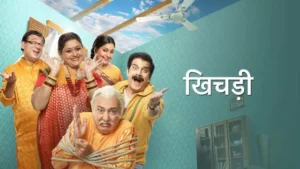 Known for its unique storytelling style, "Khichdi" has become synonymous with rib-tickling comedy in India. The dysfunctional Parekh family led
by Praful Parekh( played By Rajeev Mehta ), Hansa Parekh(Played By Supriya Pathak Kapoor ) , Babuji parekhand Jayshree Parekh(Played By Vandana Pathak ) always find themselves in hilarious situations that will leave you laughing out loud.
The show's quirky characters and clever humor have made it a cult favorite among Indian audiences. "Khichdi" has even spawned a spin-off series called "Instant Khichdi," further cementing its place as one of the best sitcoms to watch for laughter.
6) Bhabiji Ghar Par Hain!:
"Bhabiji Ghar Par Hain!" explores the humorous lives of two neighboring couples, each with their own quirks and idiosyncrasies. The show follows the escapades of Vibhuti Narayan Mishra (played by Aasif Sheikh), Manmohan Tiwari (played by Rohitashv Gour), Anita Bhabi (played by Saumya Tandon), and Angoori Bhabi (played by Shubhangi Atre).
With its witty dialogues, slapstick comedy, and impeccable performances from the cast members,
"Bhabiji Ghar Par Hain!" has become immensely popular since its inception in 2015.
Additional Information:
Apart from these popular shows mentioned above, there are several other notable mentions regarding Indian TV comedies. Shows like "Office Office," which satirizes bureaucratic red tape; "Dekh Bhai Dekh," known for its ensemble cast delivering memorable performances; and "Hum Paanch," featuring an eccentric family led by Anand Mathur played By Ashok Saraf – each have garnered immense love from viewers across India.
Conclusion:
Laughter truly is the best medicine, and what better way to experience it than through some top-notch Indian sitcoms? Whether you prefer light-hearted family dramas or slapstick comedy sketches hosted live on stage – there is something out there for everyone! So sit back, relax, grab your popcorn bowl because these shows will surely leave you laughing till your sides hurt!